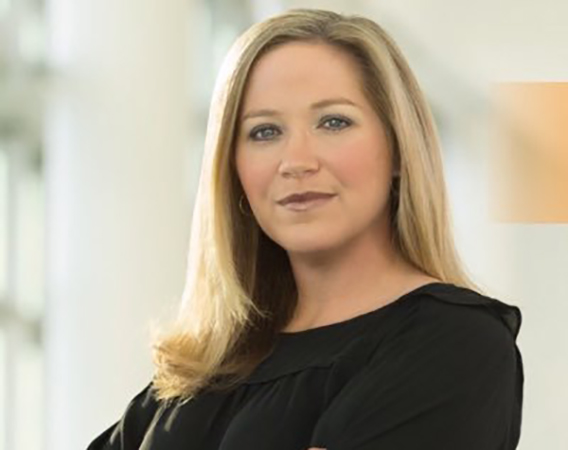 Dr. Windy Dees
Professor, Sport Administration, Department of Kinesiology and Sport Sciences
School of Education and Human Development
Dr. Windy Dees is a professor and graduate program director in Sport Administration. She joined the School of Education and Human Development faculty in 2010 and now serves as associate chair of the Department of Kinesiology and Sport Sciences. Professor Dees received her doctoral degree in Sport Management in 2007 from Texas A&M University, and earned a master's degree in Sport Management from the University of Florida and a bachelor's degree in Psychology and Communications from Rollins College, where she was an All-American tennis player. Prior to obtaining her Ph.D., she was an account executive for Synergy Sports Marketing, where she sold and serviced corporate partnerships for professional golf events.
Professor Dees teaches undergraduate and graduate courses on sports marketing and sponsorship – her research specializations. Her research focuses on the effectiveness of corporate partnerships and how sponsors and properties execute successful sport marketing strategies. She has examined a multitude of variables related to effective event sponsorship and marketing, including brand awareness and brand personality, consumer attitudes, image enhancement, and purchase behavior. More recently, Professor Dees has begun to examine the role that activation plays in helping brands leverage their corporate sponsorship campaigns.
Professor Dees has been published over thirty times in a multitude of sport management and marketing journals and recently published the textbook, Sport Marketing 5th Edition, by Human Kinetics, which is distributed worldwide. She has served as president of the Sport Marketing Association, editor of the Global Sport Business Journal, editorial board member of Sport Marketing Quarterly, and co-host of the Mindin' Our Business podcast on Five Reasons Sports Network with the Miami Heat's Jason Jackson. As a sports marketing expert, she is featured frequently in sport business and entertainment media outlets like Bleacher Report, Forbes, Variety Magazine, the Associated Press, and ESPN.