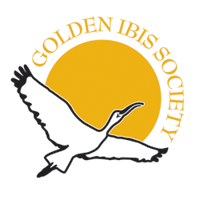 The Golden Ibis Society, formerly known as the Old Timers Society, was started in 1975 by the late Ruth Linder Sutton, A.B. '30. The first event celebrated the classes of 1926 to 1936 at the home of Dr. Bowman Foster Ashe. Ruth and her husband O.B. Sutton, true pioneers of the University of Miami, felt strongly about the campus community coming together to celebrate the achievements of graduates.
Bill Sutton, B.B.A. '61, son of Ruth Linder Sutton recalls a constant flow of University of Miami faculty, staff and students into their home, and conversation always found its way to discussing the importance of staying engaged and having pride in the University of Miami.
The vision of Ruth Linder Sutton ensured the success of that first celebration, and paved the way for the annual tradition it has become! The Golden Ibis Society is an important part of our UM Legacy.
Dedicated alumni leaders such as Helene Putnam Kichefski, B.B.A. '42, who successfully led the Society for 22 years, was also an integral part of the Society's continued success.
This annual tradition has since been incorporated into Alumni Weekend and Homecoming, and The Golden Ibis Society continues to be one of the most dedicated and active groups at UM. Access IBIS yearbooks and reminisce about your time at the U!
The opportunity to enjoy our beautiful campus is only one piece of our annual tradition. By gathering at events such as our Annual Golden Ibis Society Celebration, and staying engaged in various ways at your alma mater throughout the year… together we ensure the continued success of the University of Miami.