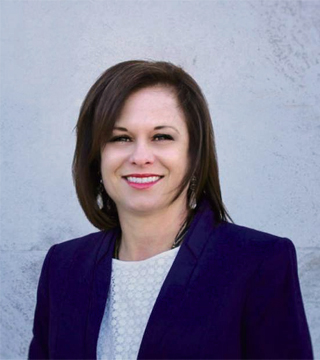 Alumna Jackie Hooper, B.M. '90, is fortunate enough to blend her love of music with her gift for sales. As founder and president of Sound Advice Entertainment, she books acts for clients running the gamut from bars and restaurants to big rollers like Rivers Casino, Kennywood and Seven Springs Mountain Resort.
The Plum native started as a music major at Duquesne University, and graduated as a music industry major from the University of Miami. Not finding work in the music industry, she turned to sales and later to teaching music in Pittsburgh area private schools.
When teaching jobs waned in the 2008-10 economic slowdown, she and friend started booking retirement home gigs as a clarinet duo. Their success prompted the idea of booking other acts.
Now working with clients all around southwestern Pennsylvania, the longtime Greensburg resident recently moved to a more central location in Monroeville.
Question: It sounds like losing work as a teacher was actually a blessing in disguise.
Answer: It's taken me a long time, but I'm finally doing what I went to school for.
Question: How did it all play out?
Answer: The first thing that goes when the economy isn't doing well is music, especially if the student isn't really enjoying it. I didn't have as many students, so my income went down and I had more free time. I started helping my (former) husband, because his business needed a salesperson, so that was a great training ground for me. The other thing was that I decided to start playing music again, and that was the turning point for my life as it is today.
I joined the Jeannette Community Band. Through that, I started meeting lots of musicians, making awesome friends. Then I joined (other groups). Today, I'm part of the Westmoreland Symphonic Winds. Through the Symphonic Winds, I asked a friend if she'd like to meet up prior to rehearsal to go in a practice room and play and just have fun, so we started doing that. We were pretty decent, so I said, we should try to find an audience.
I ended up in a coffee shop and I couldn't even tell you where or who I was with, but she said, why don't you call retirement communities? They're always looking for people to come in and entertain. Now we are now almost five years into that duo.
Question: And then?
Answer: That gave me a lot of clients who were looking for regular entertainment. They knew me, they liked me, and I had a lot of musician friends who were also looking for work. It was a win-win scenario. I started asking my clients if they would use me as a one-source contact to find other entertainers. I got an amazing response, and that's how Sound Advice was born.
Click here to read the full article.
TribLive  |  Shirley McMarlin