Eight.
That's how many regional Emmy awards Kid Stew, a show created by best-selling author James Patterson, in partnership with South Florida PBS, was nominated for last year. It won five.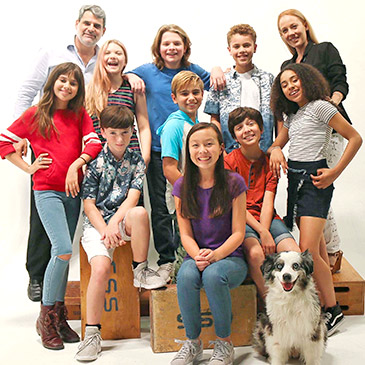 Amongst the Emmy winners for the show is Scott Barnett, B.S.C. '92. A graduate of the UM School of Communication, Barnett worked in film, TV and commercial advertising for over two decades before helping to develop Kid Stew. He now serves as executive producer and field director, leading the production team and directing documentary segments. 
"It's like SNL, but for kids," Barnett says of the show, which promotes learning about books, music, culture, arts, and sciences through often funny skits. One episode features an "infomercial" for Belchtone, a device to mask the sound of burping (scientific term: eructation), followed by a segment on the books of Roald Dahl and on a young costume designer making dresses out of recycled materials. In a second episode, two of the nine teen hosts consult a giant talking brain, to settle a debate over whether listening to music helps to focus.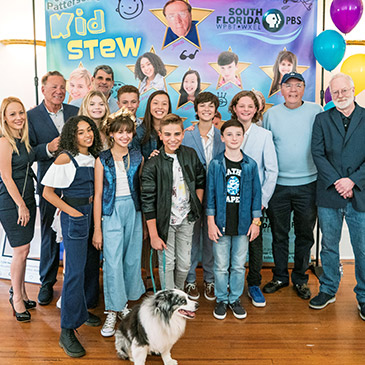 It's a show that merges many of Barnett's talents in a setting that inspires creativity and fun. "Everything I've worked on in my career has led me to this TV show," he says. He is involved at every stage of the process—from finding talent to make-up to directing and editing. Producing, he says, is about putting the pieces together while being the ultimate diplomat. 
It's also a family affair for Barnett. His wife, Johanna Vega Barnett, is a producer and fellow Emmy-award winner. His kids—ages 9, 14, and 17—assist on the set and are the "best focus group." "Kids are tough to impress so we know we've had success when they're happy," Barnett says. "It's so gratifying to see their reactions when they're watching the show."  
Born and raised in Miami, the son of two UM alumni who "never miss a Hurricane football game," Barnett knew at 13  that he wanted to be a filmmaker (his all-time favorite movie is 2001 by Stanley Kubrick). As an undergraduate at the U, he double majored in film and history, and cherished the opportunity students had to team up and work on their own films. His student film about a Cuban rafter even won an award.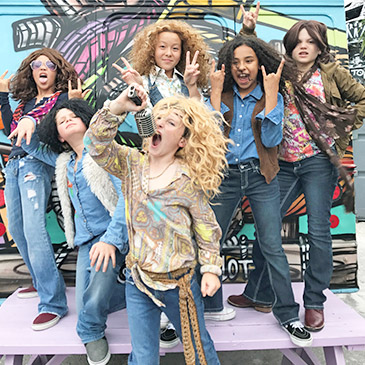 He credits his alma mater for connecting him to industry veterans and introducing him to lifelong friends. "There's something about being at UM," he says, "People who go just know. You're part of a family." 
His message to others is simple: "Don't try to be anybody but yourself. Be inspired by your own experience. Go 'Canes!"  
Season 2 of Kid Stew premiered on PBS on April 24th. To learn more about the show, click here.